Renewable energy is experiencing sustained and significant growth, unlike any other industry in our economy.
Almost 95% of the increase in global power capacity through 2026 will come from renewable sources, with solar PV accounting for more than half of that growth. There is expected to be a 50% increase in renewable capacity between 2021 and 2026.
The space is clearly growing at a rapid pace, and we have witnessed many companies entering this booming sector lately.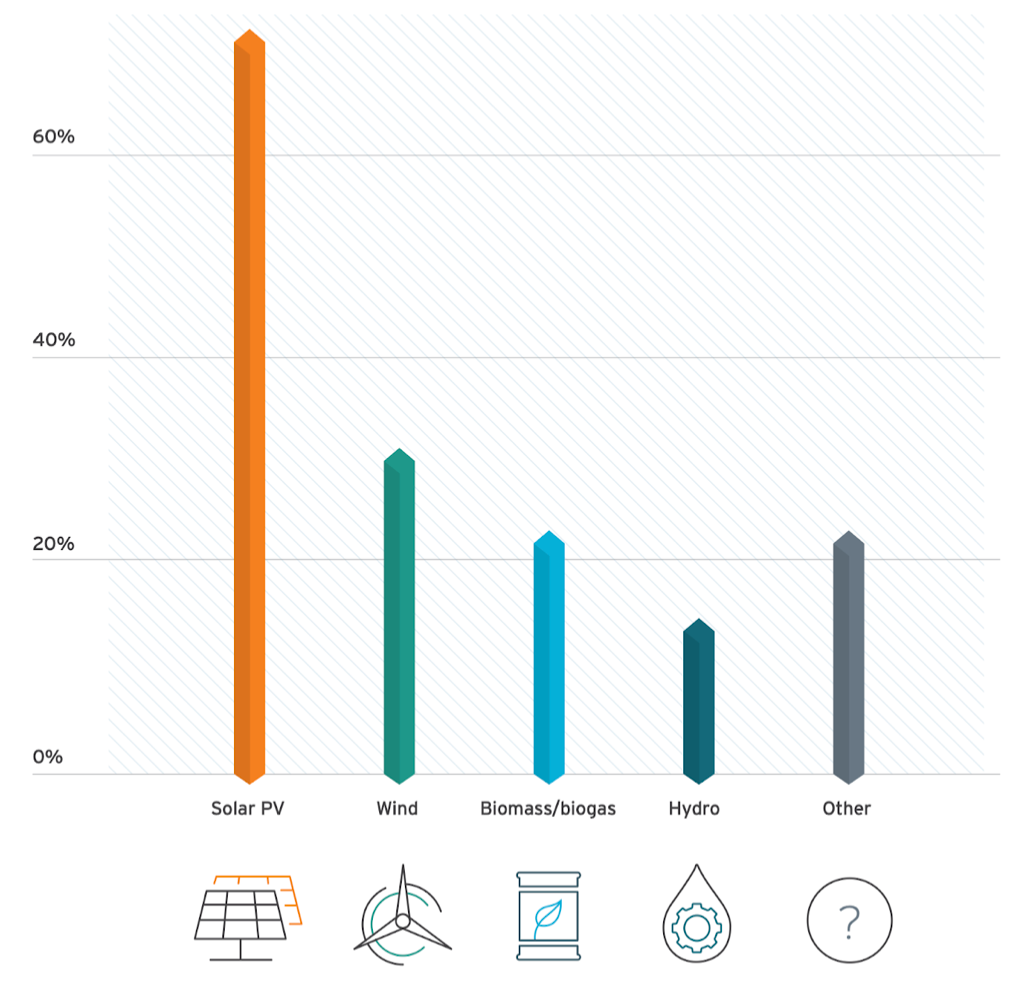 Working on all things branding, marketing and growth within the renewable energy sector has forced us to learn what works and what doesn't, applying this fail-safe method and incorporating the ever-changing trends and learnings ensures an optimised strategy for our clients.
The most essential aspects of branding are often ignored by Industries like such because how can you get creative with a product like solar installation?

With years of working with renewable companies from solar to LED lighting and sustainable funding, we have changed our mindset and found exactly how fun it is to brand this industry… especially when you see the leads rolling in.

Branding plays a crucial part in any company's success, it's the first thing consumers see and the last thing they remember… or not. As a Creative Agency, we know how much effort goes into the world of branding. It isn't just about pretty images and colours, it's a whole lot more involved than some would expect. The inside of any brand consists of how the brand is positioned within the industry, how they speak with their audience, their story, and the values portrayed.
BRAND CORE / VALUES
Companies must be able to connect to customer needs and behaviours in today's increasingly competitive and digitised marketplace. Having your brand core strong reflects your uniqueness and connection. As a tip, we often advise our clients to integrate their values with consumers in mind. How do they want to feel when speaking to your company?

BRAND POSITIONING
Whether it's offering a unique sales experience through solar design centres or approaching solar from a roofing perspective, positioning is important to differentiate yourself from others and ensure you are fitting your target market's needs. Where are you placed in terms of price in the market? Is this in line with your target market?
LOGO
The logos of well-known companies are so ingrained in our culture that they are instantly recognisable when seen. For example, the logo on various petrol stations subconsciously prompts us to pull in, fill up, and leave. That's the power of a great logo. The power of branding is now being realised and utilised by renewable energy and clean-tech companies at a whole new level. What makes your solar energy company unique? Are you using better-quality panels? Identify and capture what makes your company unique and work on your logo from there. The unique elements and graphics must enhance your brand's personality and help create an image that's unique and recognisable.
TONE OF VOICE
To create great messaging, understanding your audience's behaviour and habits is the first step. Words can be a powerful tool to make or break a company. We advise doing vigorous competitor research - How are they appealing to customers? What are they doing well, and what could be better? Choose your ideal tone for how you want to reach out to your audience and stick to it for all your communications.


When all these elements come together, it creates a synchronised and fail-proof plan that will aid in any and all future business actions.
Check out our Branding projects here and get in touch if you'd like to discuss what we can do for your brand.