he effectiveness of a digital product is measured through excellent user experience (UX). A quick and efficient website or mobile app has become a mantra to survive in a highly competitive market.
Why Is UI/UX Design Important for Your Business?
The primary objective of any business is to increase its revenue and growth. UI/UX design plays an important role in achieving business goals as it improves the user experience and customer satisfaction that ultimately drives more traffic to the website or mobile app, helping to bring more conversions.

Considering the various alternatives and choices a user gets to choose from, your application should stand out in grabbing the user's attention within a short span of time.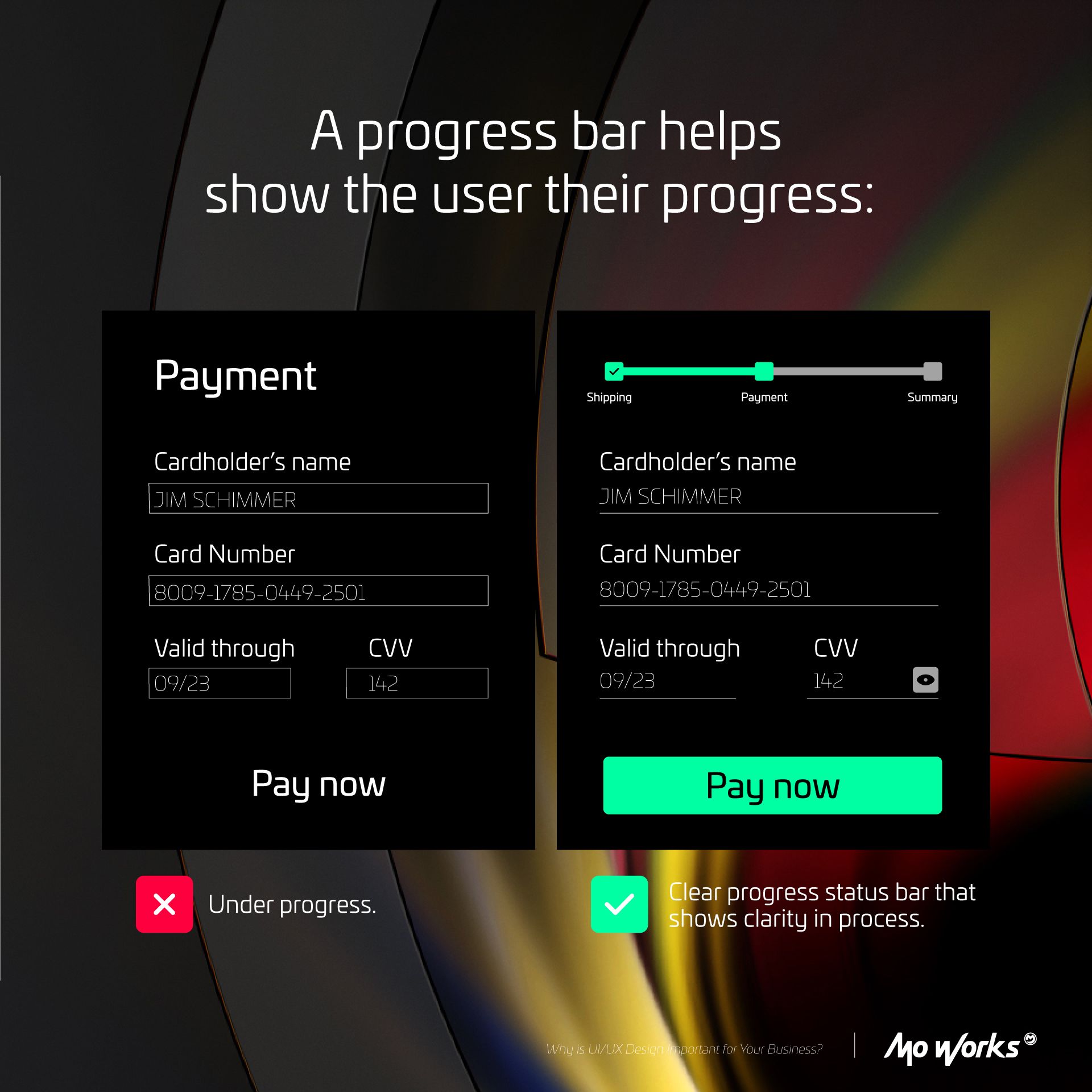 How UI/UX Design Is Effective?
Since businesses are largely emphasising on customer satisfaction, UI/UX development provides the right solution for your business needs.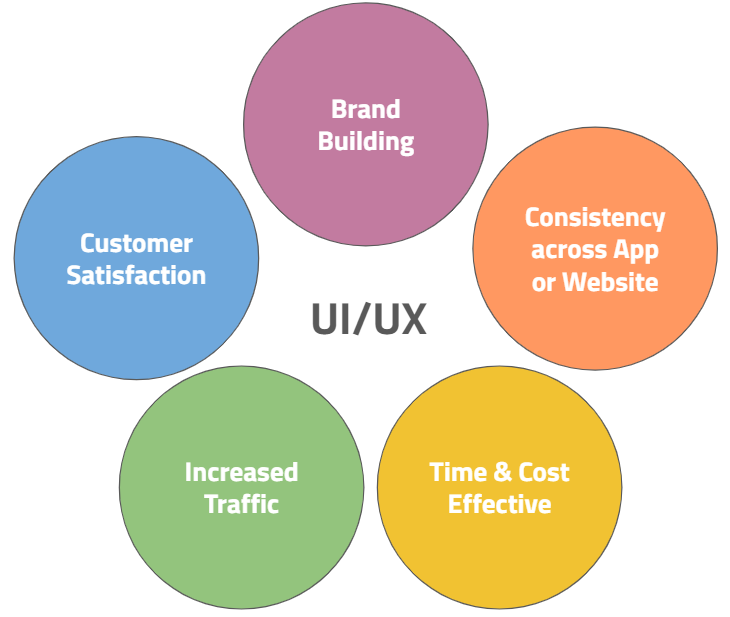 Brand Building:
UI/UX design helps to enhance customer satisfaction, thus improving brand credibility through happy and loyal customers.


Consistency Across Mobile App and Website:
Both user interface and user experience provide great consistency to your mobile app or website. Parameters like font size and style, icons, colours, and visual components combine to give your site a unique look and feel.


Time and Cost-Effective:
Invest in advanced UI/UX design and development as it reduces the need for frequent updates and recurring issues, saving you a lot of time and money.


Increased Traffic:
Better UI/UX can improve the website traffic and also session duration. The rate of users returning will increase which leads to conversions.


Customer Satisfaction:
Easy navigation and engaging content can improve user engagement. Understanding your target audience's requirements plays an important role in making the decision for UI/UX development.


Best Practices of UI/UX Design

User-centric and result-driven designs should be the core objective while creating distinctive and visually appealing UI/UX. To improve your website or mobile app's usability and efficiency, follow these best practices.
UX and UI design are essential parts of your brand's credibility online. It is evident that internet users are developing higher expectations when it comes to user experience. UI/UX design will give you a unique visual identity and help your business to grow.

Contact Mo Works, UI/UX Design Agency for your brand today!