The UK-based company entered Australia in late 2016 with plans to "shake things up" with their low-cost strategy, which utilised a fixed-fee rather than the standard commission-based model.
Despite having high hopes at the time, with former chief executive Michael Bruce saying "our flat-fee model will get into the hearts and minds of Aussie homeowners quickly", his replacement Vic Darvey remarked yesterday that their decision to quit was not one taken lightly, "but with market conditions becoming increasingly challenging, we do not believe that the prospective returns in Australia are enough to justify continued investment."
Considering Purplebricks entered Australia with a solid marketing budget and a unique model to promote to a large following across multiple channels, what went so wrong?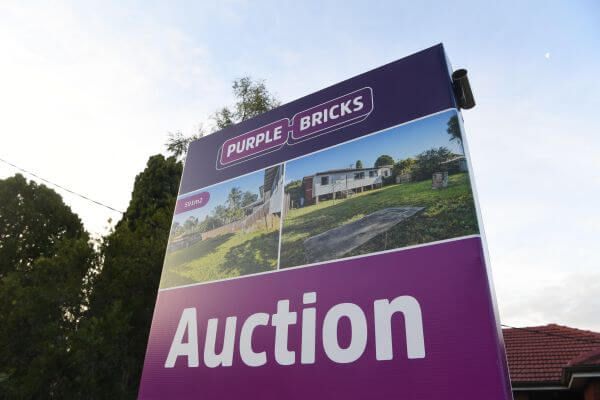 (Source: Domain)
Ultimately, it was a failure to properly read the Australian market and understand our property owner's needs—the key factor being that different audiences often require different strategies. No matter how effective Purplebricks' business model had been in its original environment, it was unreasonable for them to assume it shouldn't need adapting within a new market.
As First National Real Estate chief executive Ray Ellis puts it, "Australians have an entirely different view of property ownership and are focused on building wealth through property investment." Ellis explains that Aussies understand that paying extra for a professional agent adds additional value to the entire process, through marketing, negotiation and selling, which is why they continue to choose agents to maximise their sale price. In short, it comes back to the simple idea that you get what you pay for, an accepted view in Australian society.
Another reason for their failure has been attributed to Australia's declining housing market, with current sales at near record lows. Although Purplebricks arrived at a market peak, the climate quickly shifted and prices have since dropped steadily. While this could just be viewed as plain bad luck, it does suggest their inability to properly investigate the Australian industry and notice appearing trends. Especially with a contrasting business model that clearly could not perform in a slow market, being thorough and considered with their research could have saved the company in Australia.
The lesson we can take away from Purplebricks' failures is just how diligent you need to be when undergoing expansion. At Mo Works, we understand that global expansion requires research, adaptation and experience. While a company must maintain the same core values, it is important to recognise that one size won't fit all when you're embracing a new audience or country. And with an intensive watch on emerging markets, consumer behaviour and changes within the industry, it is important to be willing to alter your objectives and localise your strategies. Finally, and perhaps most crucially, it comes back to experience—taking on a new market isn't an easy feat, but our extensive experience means we can build a plan to ensure any audience will pay attention.
If your company is considering global expansion, get in touch with our team.