Late November, we partnered with the Docklands Chamber of Commerce and with the support of Hatch Quarter, to deliver the Mo Works x Docklands Networking Event. It was an honour to celebrate the end of the year with businesses in the City of Melbourne and exercise our in-person networking muscles once again!
The event was a massive success with over 80 attendees, drinks and canapes, as well as raffle prizes from our Christmas gift guide, XMAG.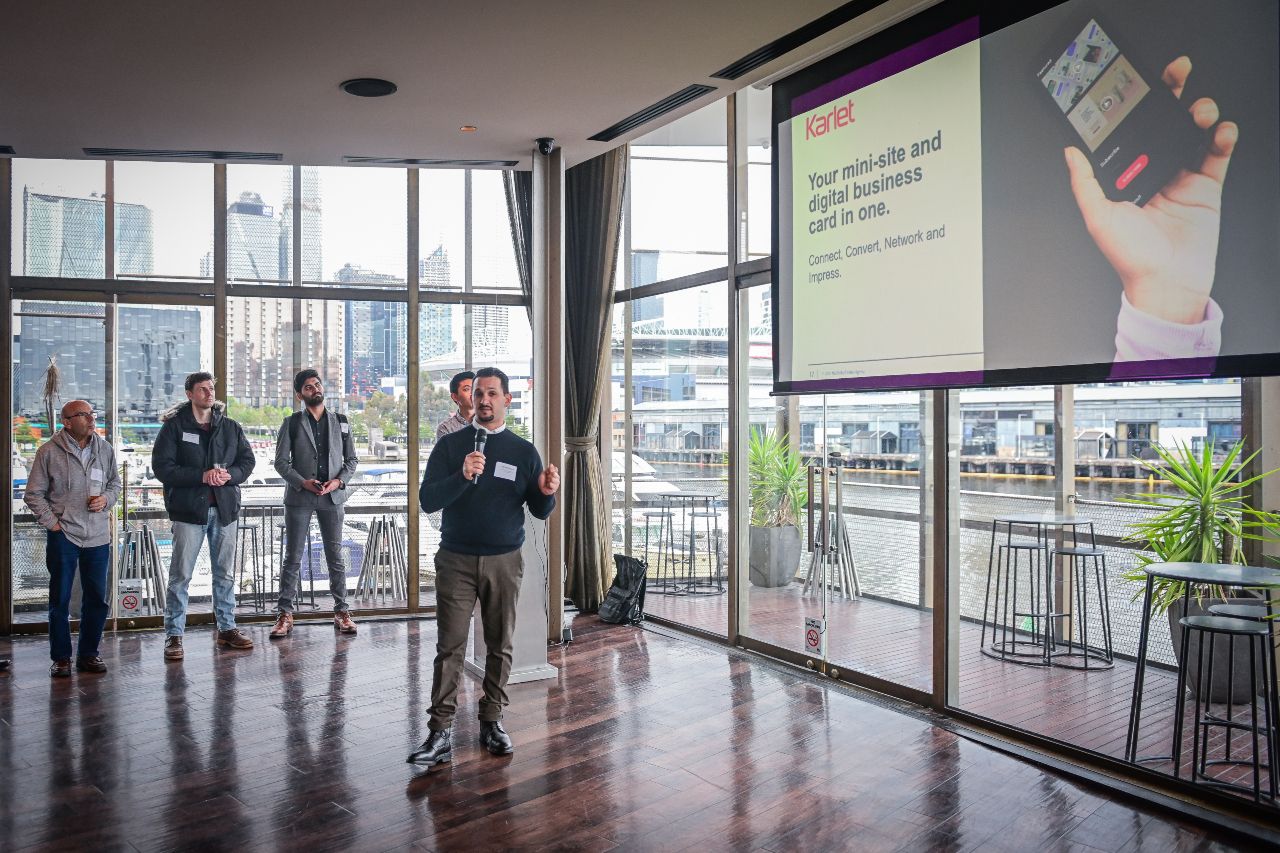 The night kicked off by highlighting Future Fresh, a series of free workshops we ran, where we helped 38 Melbourne businesses recover from the effects of Covid-19 through practical growth strategies.
Photos from the night are attached at the end of the article. Please see!
To simplify the art of networking, we also launched Karlet, Mo Works' first in-house digital product. Karlet is a contactless platform and digital business card that allows you to easily network with individuals and businesses. With Karlet, manage all of your connections in one place.
Karlet will not only save paper but will also reduce your efforts of constantly updating your profile picture, current position, phone number, email and social accounts.
Additionally, it's super easy to customize your profile and a great platform for contact management. Karlet is eco-friendly and people-friendly.
Want to learn more about Karlet? Visit the website.

--
The Docklands Chamber of Commerce is a group of local business people who advocate for and promote local businesses on behalf of Docklands. We are honoured to have partnered with such a prestigious organisation.
We were also delighted to showcase the work of Renew Docklands that is helping to bring back life into the Docklands community, especially after the pandemic.
More information about Karlet:
Professional networking is one of the most complicated jobs in a business, and you will notice a lack of connections if you progress with the traditional networking strategy. As a matter of fact, it becomes stressful to communicate all of your company's information or your personal information in one interaction.


With Karlet, Network and Impress with ease just by following four simple steps.
Create and customise your Karlet minisite
Make your own eye-catching profile with all your details and links.
Add it to your Apple Wallet or Google Pay
No separate app download required, Scarlet uses your Apple Wallet or Google Pay.
Share your Karlet by QR code or link
Share your Scarlet anywhere, from physical meetings to your Instagrams link in bio.
Track views, clicks and who adds your info.
Use your analytics dashboard and find out who's viewing your info and what they're clicking on your profile.



Thank you to all of the businesses who attended the event, we hope you enjoyed yourself, made new connections and gained ideas worth spreading!
Download the photos from the event > Docklands X Mo Works Photos


Are you ready to scale your business? We're specialists in building digital products, branding and launching products. Let us take your business to the next level.