COVID-19 pandemic - the mounting fear has caused many countries to lockdown and has created unprecedented challenges to many businesses across the globe. Dramatically changing policies and restrictions have caused havoc to business owners.
But, is it ethical as businesses are trying to boost brand awareness during this crisis?

COVID-19 is impacting consumer mobility and has brought a shift in media consumption habits. While online engagement is surging, it is important for businesses to make wise moves to mitigate the downside risk and survive through economic volatility. It is crucial for businesses to seize the opportunity by increasing their marketing investments.
How to strategise marketing efforts during a pandemic?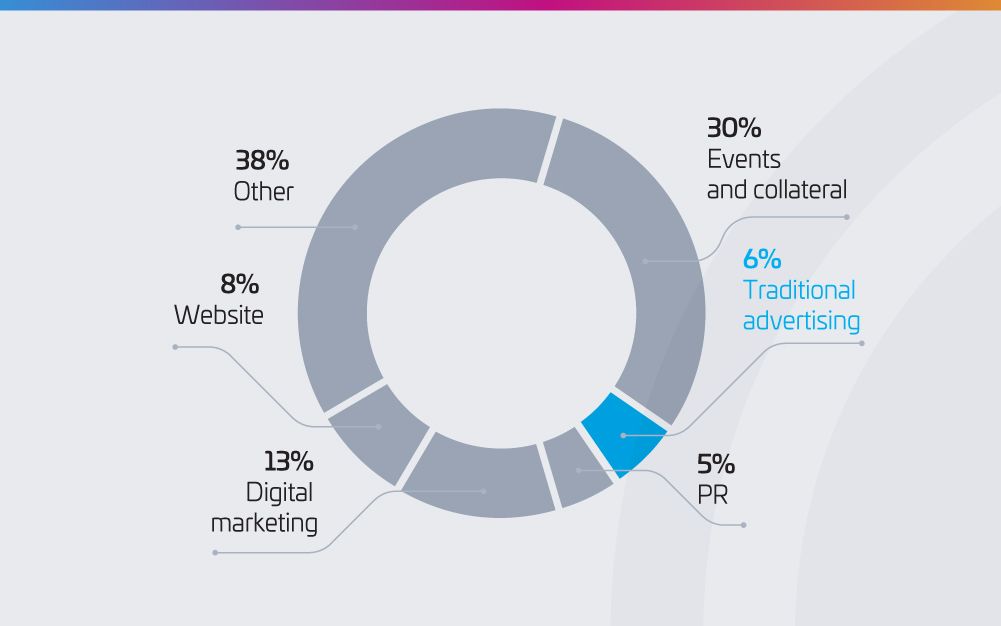 Breakdown of a traditional marketing budget, the current pandemic means areas like events can be reinvested into online strategies
According to marketing experts, 30-40% of the marketing budgets are allocated to trade show sponsorships, travel, conferences, events, collateral and other offline marketing efforts. As coronavirus completely changes the situation, it's important to redirect marketing budgets to gain more attention online via social media and search engines.
Amid the pandemic fear, organisations need to outgrow the situation through a holistic approach that relies on digital marketing tactics.
Choose the right online platform to accelerate your brand identity and values. You should consider testing other platforms that you haven't used before, like Tiktok.


Redirect investments to drive more online sales.


Create a content strategy that includes how your business is offering support to customers, changes to your services and new content ideas such as tip sharing. Experiment and see what gains traction.


Conduct the market research, find the gaps and leverage important elements to increase ROI.


Also, focus on current customers, ask for reviews and recommendations - Happy clients can represent your brand and spread awareness with potential customers.


Rebuild your brand - conduct your website performance check and monitor the web traffic, if your site needs a professional upgrade, talk to branding experts.


Be relevant to your consumer's mindset, adapt your current strategies and keep engaging your customers.


Find the right marketing partner to help you ensure your efforts are paying off, consider speaking to digital marketing specialists.
How you present and communicate your brand in a crisis shows your customers who you are as a company. Be wise while making marketing decisions.
Contact the Mo Works team, if you need help with branding and marketing!