But businesses must venture out of Singapore to grow – take the potential of ASEAN for instance, which has a combined market worth of US$2.6 trillion and a population of more than 625 million.
While the ASEAN Economic Community blueprint seeks improved market access across ASEAN countries, unfortunately, there is no tax harmonisation within the ASEAN-bloc, nor is there any move being contemplated towards this end. So the challenge for Singapore companies is to have the relevant know-how to best navigate each country's tax and regulatory systems.

Fortunately, help is at hand. One of the most useful schemes for Singaporean companies who wish to expand globally is the Market Readiness Assistance (MRA) grant which is administered by the International Enterprise Singapore. The MRA scheme provides businesses with a 70% subsidy, capped at $20,000 per year, to pay for global marketing and strategy, identification of business partners and overseas set-up costs.

To qualify for the MRA grant, your company must have its global headquarters anchored in Singapore and an annual turnover of less than $100 million. Take a look at the grant application process below: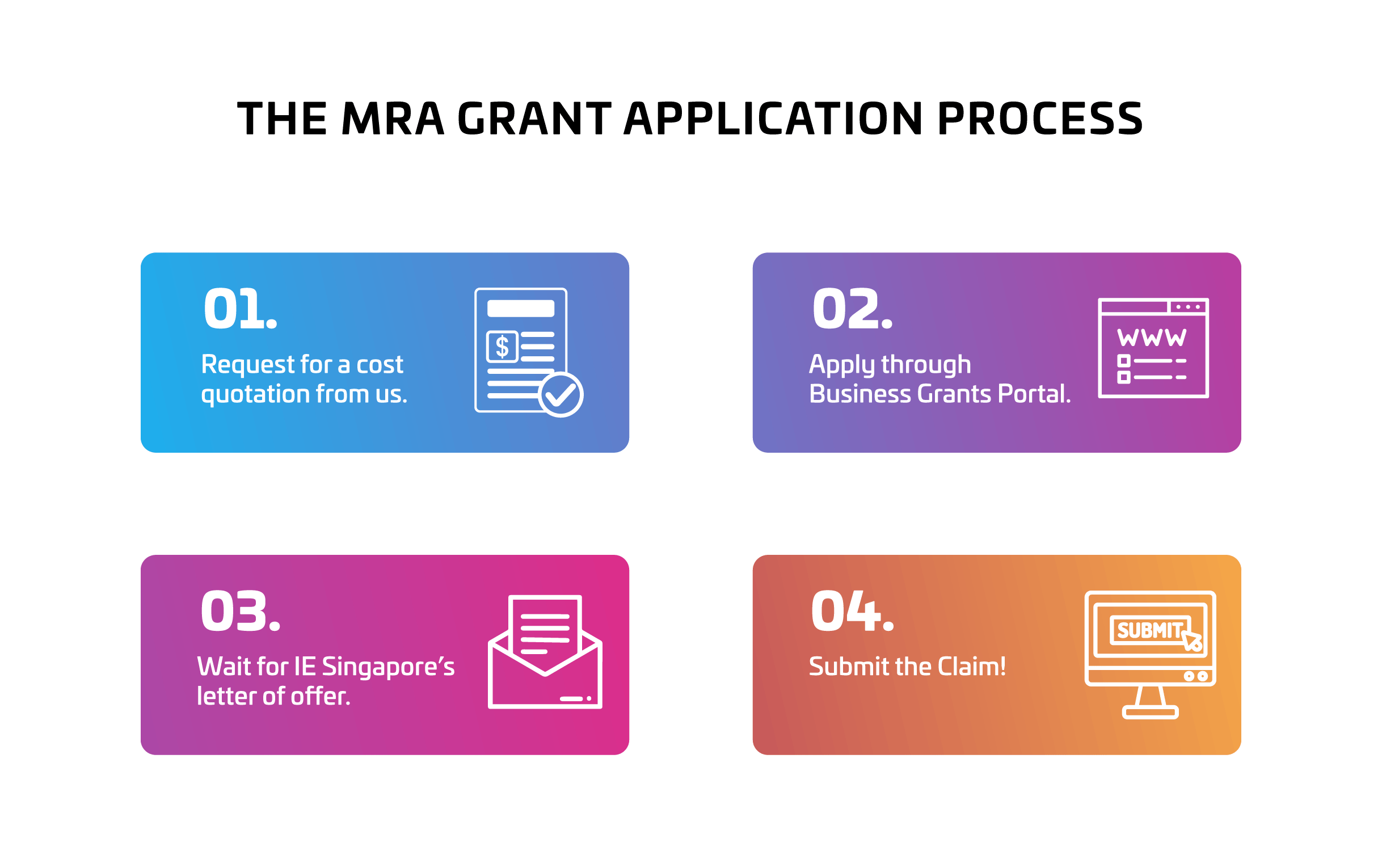 Get up to 70% of eligible third-party costs supported under the MRA grant, including digital marketing with us today. Still unsure how to apply? Let's have a chat.