Being customer-centric is all about placing your customer at the centre of your marketing and focusing on their needs rather than pushing sales.
When you carefully consider why your customer would buy your product or service, you'll be able to identify and narrow down potential customers you might be failing to target.
The solution is found in becoming the resource for your customers' problems or opportunities, when and where they are searching for answers. The equation looks something like this: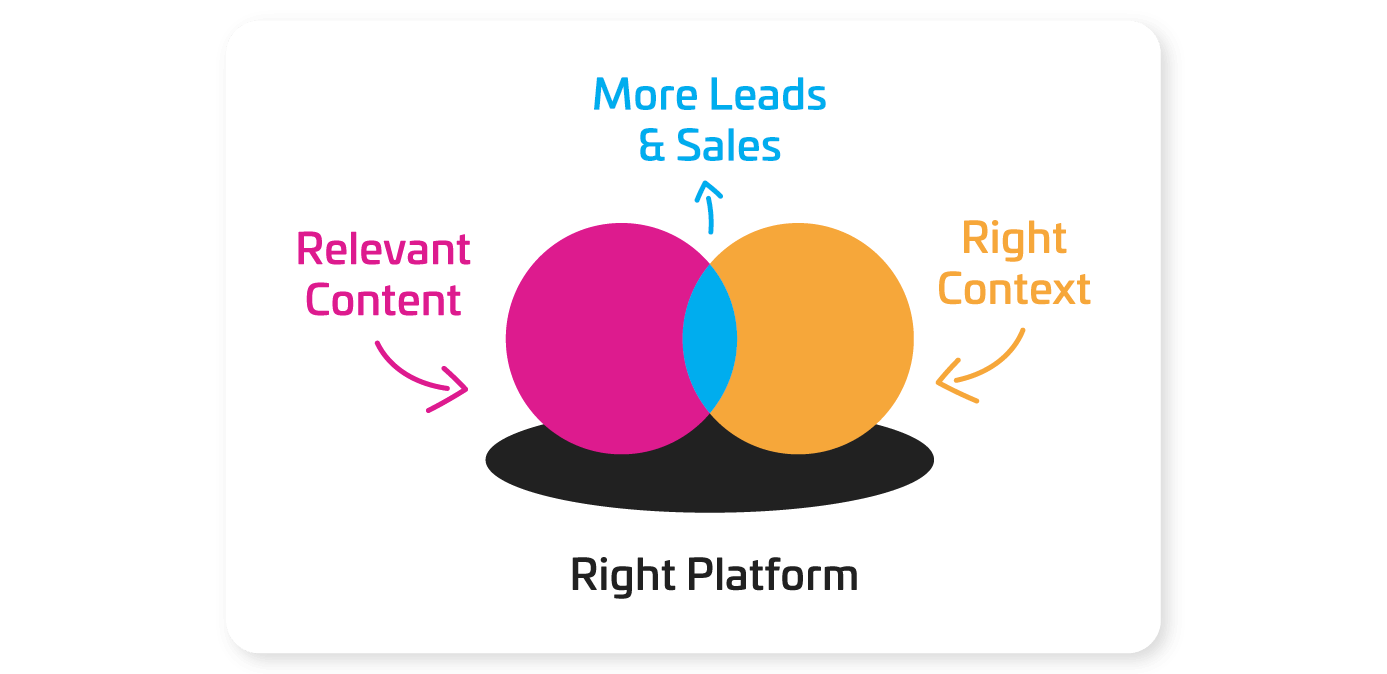 Become the go-to resource for your customers and the sales will follow.
One example is home improvement and DIY. Demographics would usually point to a male-dominant audience. However, research [1] has found that 45% of home improvement searchers on mobile are women. Think about it. You would've crafted your entire marketing strategy and messages towards men when you should also be capturing the significant female market.
Frame your marketing approach by asking "Why is my customer buying my product or service?"
Meet your customers where it matters...
Once you understand what your customers want, only then you create a marketing strategy. At this point, your marketing strategy must be consistent with personalised experiences at scale.
Millward Brown Vermeer's "Insights 2020: Driving Growth Through Customer Centricity" study, which de Swaan Arons helped produced, found that companies delivering strong revenue growth were more likely to be customer obsessed.
Make sure you're on the platforms where your customers and potential customers spend their time. If your customers spend a lot of time on Facebook, ensure you have resources to maintain, manage and support your marketing efforts on this social networking site. Engage in SEO activities so your brand comes up in their search results.
Once you're there to meet your customer, offer them something valuable. If you don't, they'll move on to another brand – most likely your competitor. Provide useful information on your website, share valuable insights through educational blog posts and give them an easy option to purchase your product or service via an 'instant buy' button or 'service enquiry' form.
Don't make it hard for people to buy your product or service. Put your customer first, find out why they're interested in your brand, offer them a solution and make it easy for them to seal the deal.
The future of marketing is fast approaching. In many ways, it's already upon us. So, reach out to us for all your marketing needs and watch your business grow!