You may find that the market in Dubai and the United Arab Emirates (UAE) is small. However, Dubai is the gateway to the Middle East and North Africa (MENA) region's top countries such as Saudi Arabia, Jordan, and Egypt.
In the past few years, Dubai has seen unprecedented growth because of its strategic location and investor-friendly policies. In less than 40 years, Dubai has transformed itself from a local trading community into one of the most inspirational, exciting and successful cities in the world. Today, Dubai is a well-established urban city and an attractive destination for tourists and businesses alike. So if you looking to establish your business in Dubai, here's everything you need to know!
Business etiquette and considerations.
Initial meetings are all about relationship-building and developing trust. It's essential that you get to know the individual with whom you're doing business. In conversation, it is always good to ask about the health and well-being of a counterpart's family. Expect lots of questions to be asked and less information is given.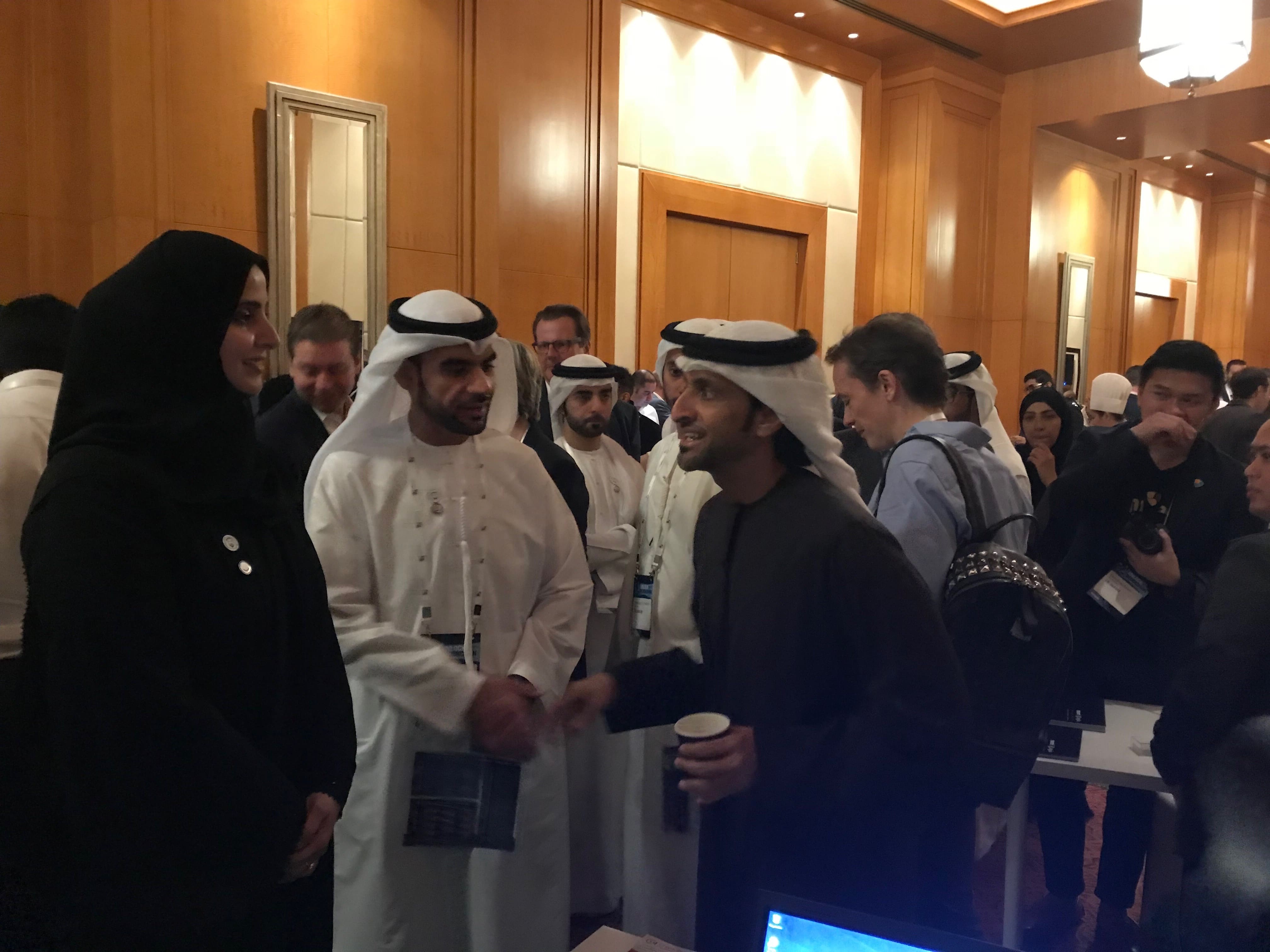 When pricing your product or solution, there is no need to lower your prices to secure contracts as long as you are providing equivalent value. Avoid adding a large margin to your prices because you may lose potential customers when they will shop around. Payment terms can be challenging. Expect to agree on longer payment terms, potentially months after delivering a project. A monthly retainer can be a better alternative where possible.
The old adage of "it's not what you know, it's who you know" has more weight today than ever before, especially in Dubai. So get yourself out there and network. Ask the question, "What can I do to help you?" and seek to provide value. A strong business connection is a two-sided exchange. Whilst there are many do's and don'ts to follow, here are some of the important ones: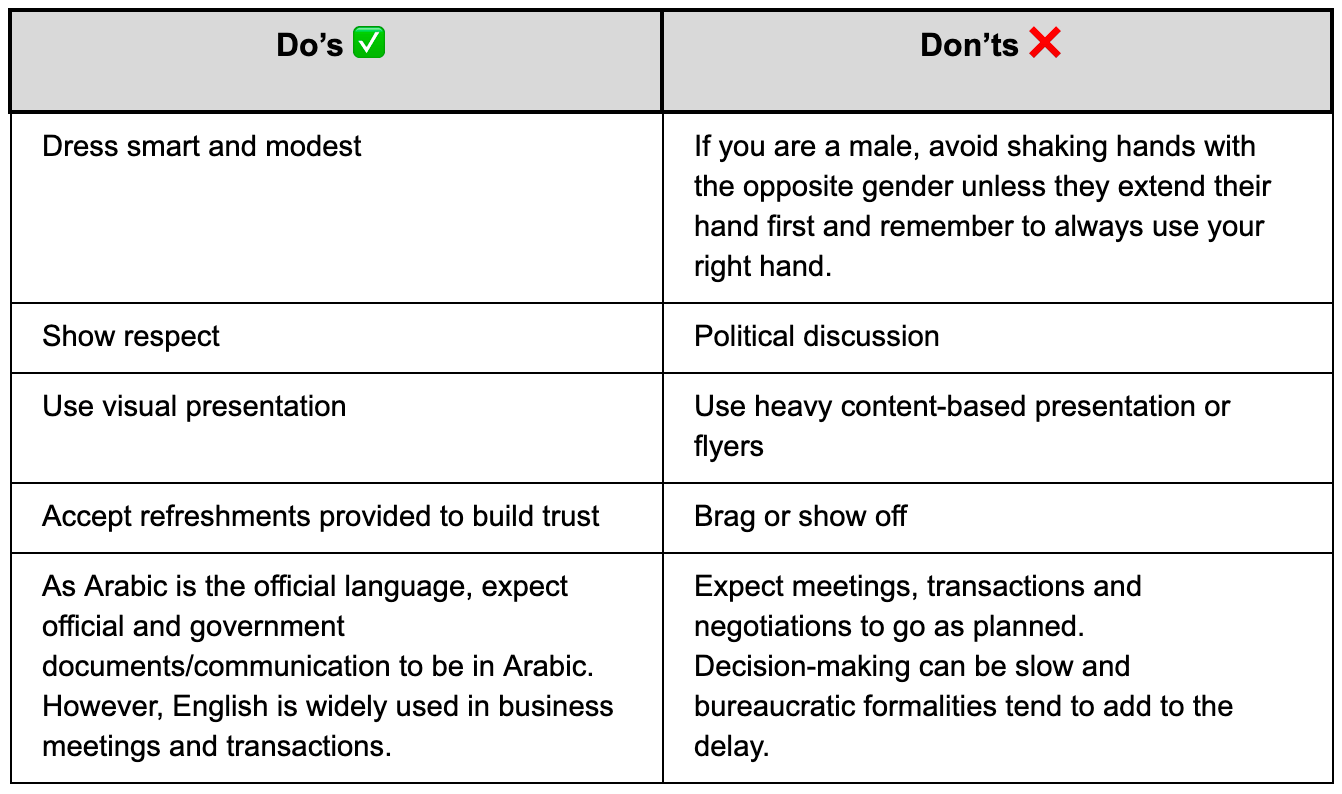 Business meetings often begin with a light conversation. Emiratis tend to be proud of their country's fast development, as well as mindful of its impact on local culture. A question about Dubai's latest projects is a good way to break the ice. Other topics you can bring up include activities in Dubai and the best places in town for Arabic food or "sheesha".
I have also written another piece on "How to Get the Most Value out of Trade Missions" which can be helpful especially when you are presenting.

Reach out to Hatch Quarter and Mo Works for all your business development needs and let's have a chat. We are glad to help!