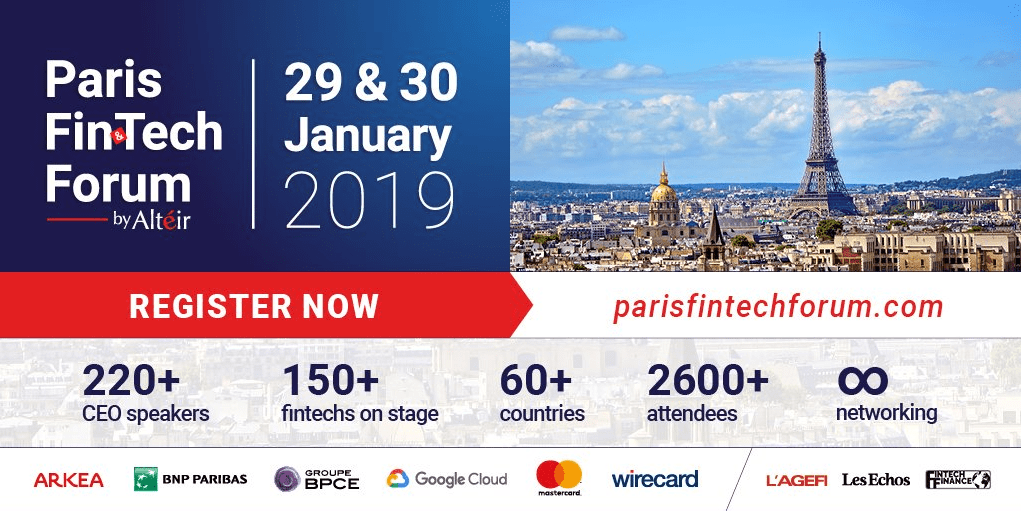 Europe's leading digital finance and FinTech event, the 2019 Paris Fintech Forum is set to take place on 29th and 30th of January at the Palais Brongniart in concurrent with Paris Finance Week.
Over 220 CEO speakers will share their experience and knowledge to 2,600 delegates together with over 150 fintechs from all sectors at various development stages who will showcase their solutions.
Through Global Victoria, key Fintechs from around Victoria will be attending this event as part of the Victorian Government Fintech Trade Mission.
In 2018 the Forum gathered 2,600+ attendees from 72 countries and 240+ CEOs from banks, insurance, telco, regulators and Fintechs from all over the world.

Speakers this year will include Christine Lagarde, Managing Director at the International Monetary Fund; Bruno Le Maire, France's Minister of the Economy & Finance; Crédit Agricole's CEO Philippe Brassac; Revolut's CEO Nik Storonsky; and TransferWise's CEO Kristo Käärmann, among many others.
This event will present the opportunity for Mo Works, a pioneer in the creative and emerging tech space as well as other Fintechs to engage with key stakeholders from EU markets as Brexit rapidly approaches.
Ever wonder what are the digital trends for the future? Find out some of our favourite trends we think we'll see in 2019 and onwards.
If you would like to discover more about Mo Works, visit our new website or have a chat with our Creative Director, Mo Hamdouna at the event!
To keep updated with Mo Works Creative Agency at the 2019 Paris Fintech Forum, follow us on Twitter.