Who in your company is most capable of bringing this return? Sales. The ultimate purpose of attending such an event should always be capturing leads to generate sales.
Face-to-face contact with potential clients and partners can make the wheels of your business turn more smoothly. You can meet new prospects, carry out market research, investigate your competitors and find new sources of revenue.
Aside from the usual things like being underdressed (you will only make that mistake once!) and making sure you have enough business cards, my biggest learning point was that the true return on investment starts the moment you pack up your things and jump in the car, wishing you booked a full-body massage to deal with a tired body!
Preparation is necessary

One of the main benefits of attending a trade show or exhibition is that you can meet large numbers of useful people in one place. You'll get the most value from the event if you come prepared. Have a plan ready with your goals and objectives, such as:

- Generating X number of leads.
- Identifying X number of local partners who could introduce you to leads.
- Finding X number of local partners who can educate you on their ecosystem.
Keep active on the event's social media by joining their LinkedIn group and participating in it, announcing your attendance, and liking or commenting on their updates. Post and tweet about the event, and if there is an event app, use it. It is super useful and it will help you to fill your day with meetings.
It's also worth setting up appointments in advance so that you don't waste too much time browsing and talking to people you already know. It's vital that you focus on meeting the most useful people for your business.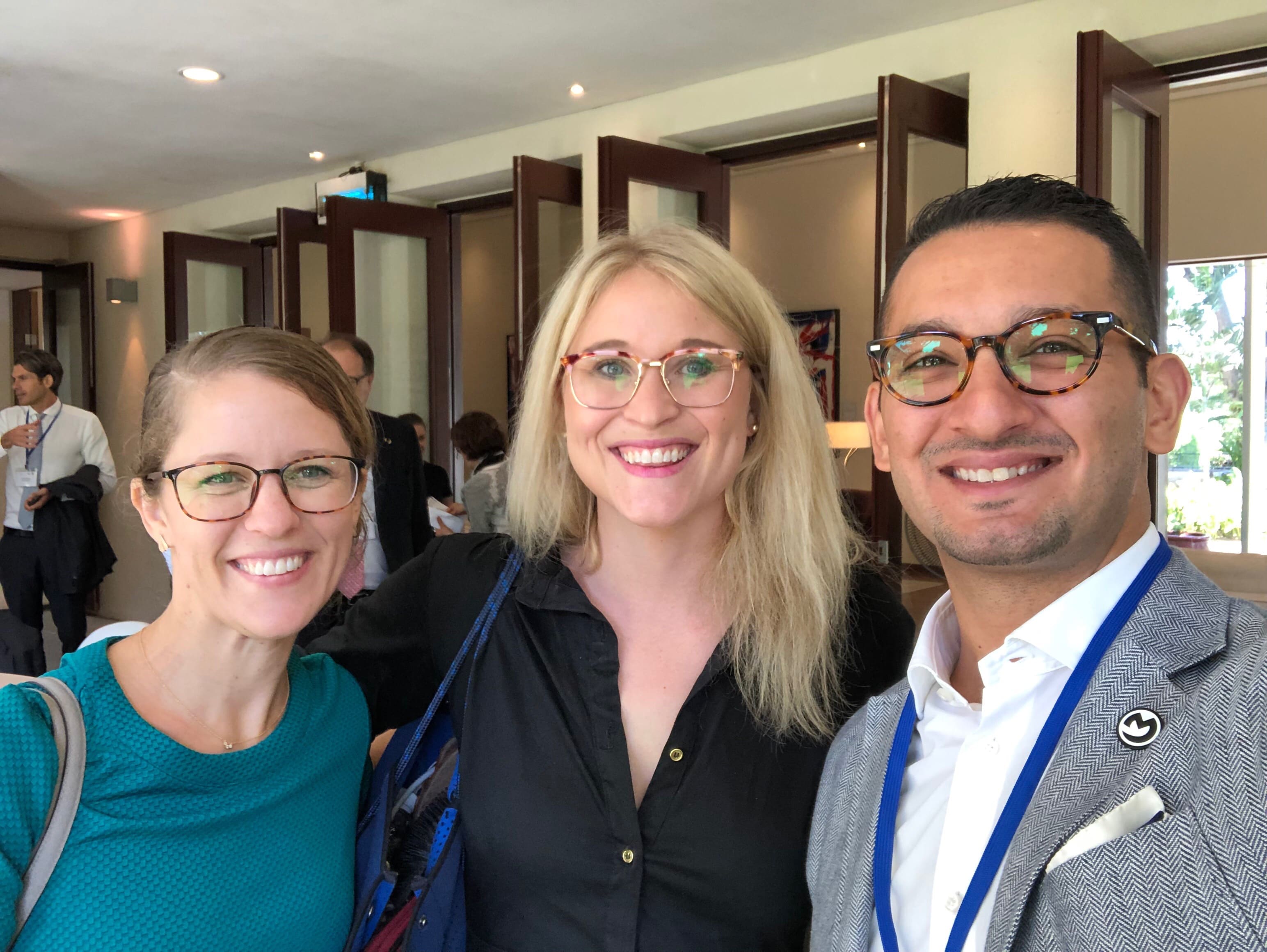 Do some advance research into fellow exhibitors, speakers and delegate list. Check their LinkedIn profile so they can notice you. Contact any interesting leads prior to the event and let them know you'll be attending and arrange a meeting (you now have something in common since you are both joining the same event!). You can also follow their company's social media and engage with it by tagging them in your posts about the event itself.
What to do at the event
Trade fairs and exhibitions provide the chance to meet partners, check out new industry developments and keep a close eye on your competition. You can get your hands on new products and solutions, attend demonstrations and compare features and prices. At the same time, you can meet exhibitors and ask them detailed questions.
Don't leave your meetings to chance. Find your targets and talk to them. Greet people with a smile and maintain good eye contact. Keeping eye contact is a sign that you are a great communicator and indicates that you are focused and paying attention, allowing people to stay engaged longer.
If you're talking with someone of a high profile, don't be shy to ask for a photo together for your socials. Make sure to tag them to increase your own exposure through their large network. Lastly, take plenty of business cards and don't be afraid to share yours around (it may land in the hands of your next business potential!).
Creating an effective presentation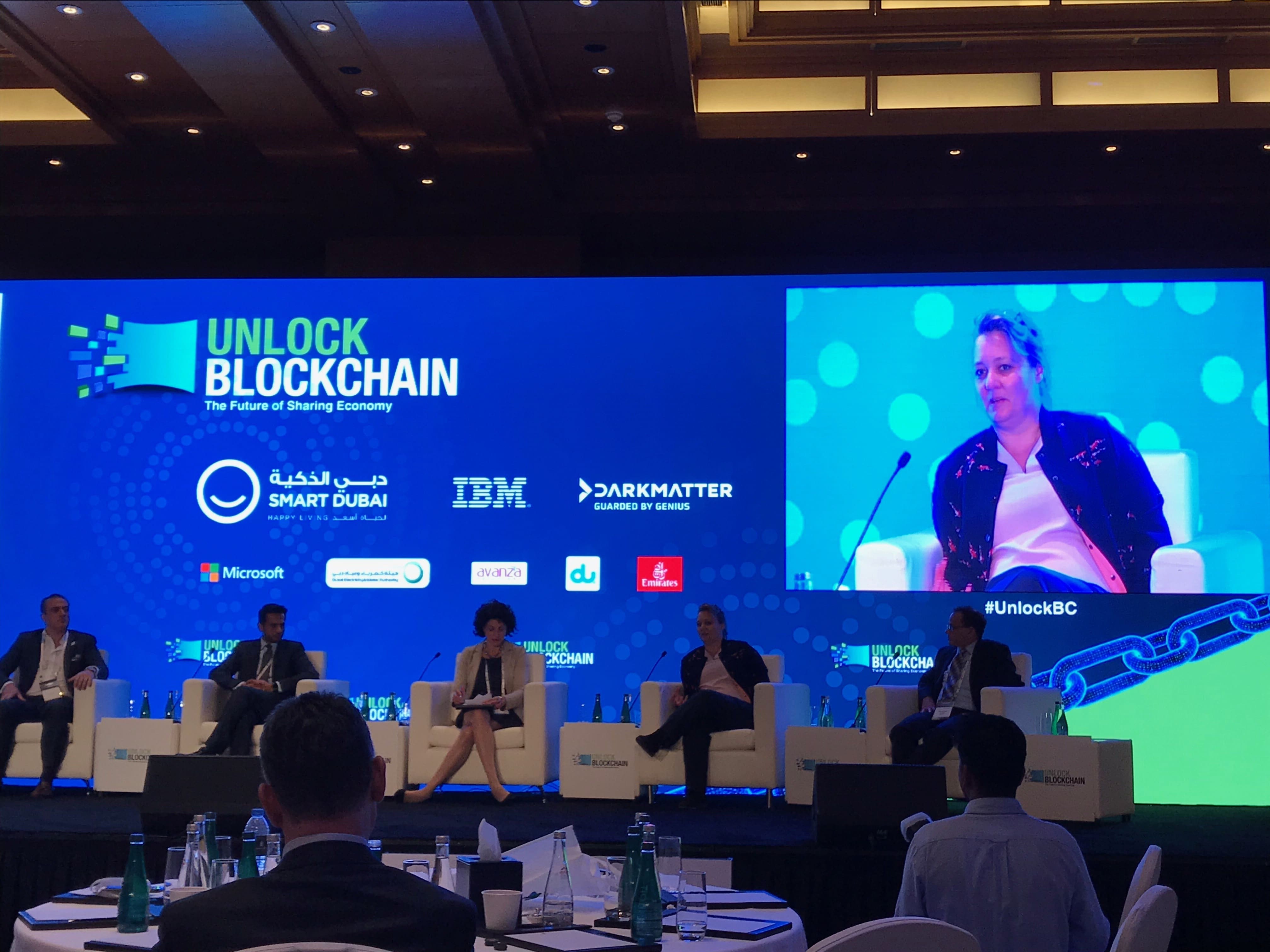 When given the opportunity to present, remember to leave a memorable experience in the minds of your audience. Put your best foot forward when pitching your business and services.
Keep your slides simple and clean. Consolidate your message down to a minimum with headlines, infographics and images with captions.
You're telling a story to an audience, and you don't want to lose their attention. So aim for one idea per slide, and while you're at it, convey that one idea as simply as possible.
Too much content looks messy and does not present well, remember, less is more.
Focus on images instead – they're easier on the eyes and heighten emotional appeal. The slide shouldn't say all the things you intend to say, but complement your words with visual context or reinforcement.
Highlight a case study, talk about a client's success and how they are using your services. Telling a story and asking questions is effective in immediately engaging your audience. Be light on the details during your presentation so you can have something to talk about afterwards.
After the event, follow up!
Upon conclusion of the event, it will be very busy with everyone trying to network, so it's best to hold off until people are free to chat and you have their undivided attention.
Be sure to follow up with everyone you spoke to and connect with them on social media. You don't want to be missing out on any opportunity. We recommend getting in touch within 24 hours so that you stay fresh in their minds. You can do this via WhatsApp or another messaging service to remove a layer of formality. Whether via email, LinkedIn or WhatsApp, aim to add value and add a personal touch to your message with a link to an article that may have been referenced in your conversation.
Trade events and exhibitions in a foreign country provide the opportunity for you to ask the people you meet for recommendations on the best activities, food and places to visit. If it is socially acceptable in the country you are visiting, secure a casual meeting such as going for coffee, drinks or dinner. Connecting with people on a personal level will allow you to build genuine connections and help you in the future when you reach out to them.
By following these simple steps, you get to not only increase your brand awareness but also create meaningful relationships which can go a long way in your business career.
If you are looking to go global in your business, connect with us on social media or get in touch.